LETS TALK POSTPARTUM HAIR LOSS
July 31 2022 – Carmen de Souza - Bingham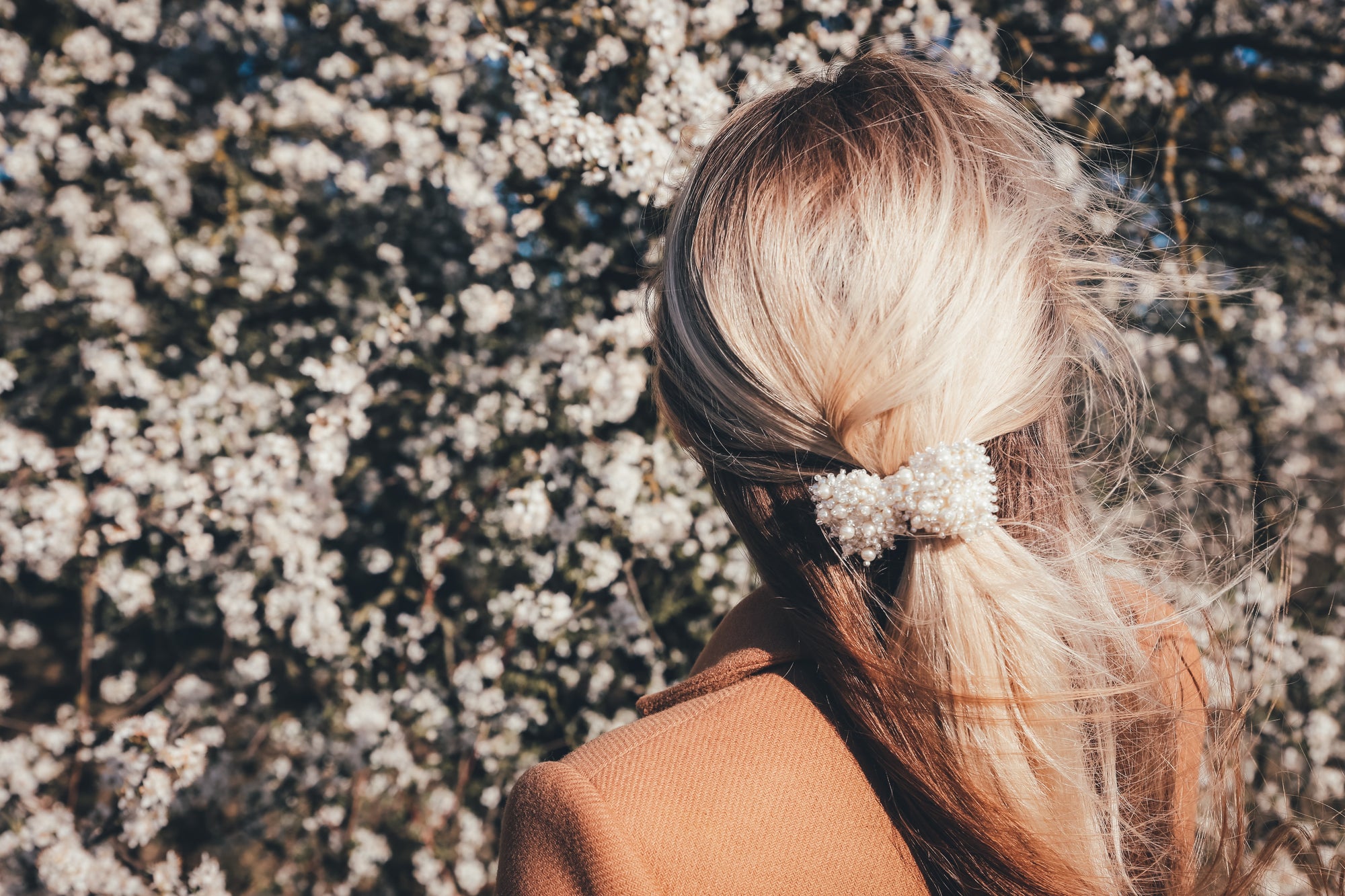 If there's one thing we love talking about here at Mama & Bird aside from skincare...it's hair!  Fun fact, our founder spent 17 years in the professional hair industry before launching M&B. But we digress...back to the topic at hand. Hair. And more specifically postpartum hair loss. 
Scroll through any Facebook forum or new mum chat group and one topic you are certain to see discussed is postpartum hair loss. It is a significant concern for many women, especially around what is, and isn't, a normal level of hair shedding post bubs arrival. 
Thankfully help is at hand. We recently caught up with Marie-Louise Ribera, co-founder of Australian natural haircare brand OMIT Headcare, who gave us her expert opinion on the topic .  
A qualified naturopath and mama of two divine little girls, Marie-Louise is  a wealth of knowledge about all things hair health, including postpartum hair loss. 
Marie, Is postpartum hair loss normal and how long can we expect it to last for? 
Yes, it's extremely normal and common. It's due to the sudden decrease in Oestrogen levels, and shift in hormones that occurs once baby is born. Generally, women may start to see this increased hair loss from about 3 months after giving birth, but it shouldn't last longer than 6 months or so. It varies for everyone, typically by the time baby is 1 years old it should have resolved.
What recommendations do you have for helping strengthen and nourishing the hair during this period? 
During pregnancy your increased hormones reduce your hair from falling out, then the sudden drop in these hormones postpartum is what makes your hair begin to shed as it rebalances back to 'your normal'.
Understandably seeing fistfuls of hair fall out daily can certainly be alarming to most, the best thing you can do is understand that this is normal and there are things you can do to help reduce the fall out.
Firstly, keeping your hair and body well-nourished is essential. Using a natural Shampoo and Conditioner will help limit the chemicals you absorb and pass on to bub, but also in turn assist to nourish and strengthen your hair to reduce hair fall. In addition, a topical hair growth spray rich with plant botanicals designed to nourish the hair on your head and prevent hair loss could be your best friend as you cruise through this transitional period.
- Try Omit Headcare Cleanse & Growth trio bundle HERE 
Should women reduce use of heat tools when going through this phase? 
This is a time where you need to be gentle with your hair and the less you do with it the better. Avoid using rubber elastics and wearing your hair in tight ponytails, switch to silk/fabric scrunchies (mum buns all the way), try not to brush your hair when it's wet - this can pull the hair and cause it to snap, and avoid using heat tools such as curling irons, straighteners and blow dryers (I mean who's got the times anyway!). These tools add added stress to already brittle hair and may cause more hair to fall out than you're already losing.
How could a scalp scrub, like your Omit Head Scrub, help during this time?  
Scalp scrubs or Shampoo brushes, though uncommon, are a brilliant tool for massaging the scalp, cleansing the hair and invigorating the scalp. New hair needs a clean, healthy scalp to grow from and if we aren't properly cleansing, and using toxic products which are full of silicones (coating the hair with wax making it impenetrable to absorbing nutrients) and loading your scalp with styling products and things like dry shampoos (yes, time poor mum I see you), then this can reduce the ability for new healthy hair to grow. The result is further hair fall and less hair growth. Shampoo brushes not only cleanse the hair thoroughly they also allow for circulation on the scalp which draws nutrients and essential vitamins to the surface which further feeds healthy hair growth. Combined with a natural shampoo and conditioner it allows your hair and scalp to remain nourished and keeps your hair on your head longer!
What are the benefits of natural shampoo & conditioner for new and expectant mums hair health? 
Switching to natural hair care is probably not at the top of your list when you first start thinking of trying for a baby, however it should be. We absorb 60-70% of the chemicals we apply to our skin and women use over 12 different personal care products a day containing roughly 168 different chemicals. Some of these chemicals such as phthalates (synthetic fragrances), parabens (preservatives), sulphates and silicons are endocrine disruptors and can be linked to infertility, miscarriages, low sperm counts and abnormal fetal development. For expectant mothers and even new mothers, we often worry about what we are putting on our babies skin but not on our own. Using a natural shampoo and conditioner allows your hair to breathe, it isn't coated in wax or negatively affecting your health. Omit Headcare even contains microbiome friendly ingredients that help to nourish the good bacteria on your scalp (just like in your gut), this helps to rebalance excess oily scalps, can help calm itchy scalps and yep you got it, can help promote healthy hair growth.
If a women feels her hair loss is extra excessive what help should she seek?  
Although hair loss postpartum is common, it shouldn't be extra excessive. If you feel this might be the case, it wouldn't hurt to see your health care practitioner and rule out postpartum thyroiditis. 
SPECIAL OFFER FROM MARIE-LOUISE: 
Use discount code Mama15 on the OMIT Headcare website to receive 15% off your haircare order.