Preparing for postpartum
July 31 2022 – Carmen de Souza - Bingham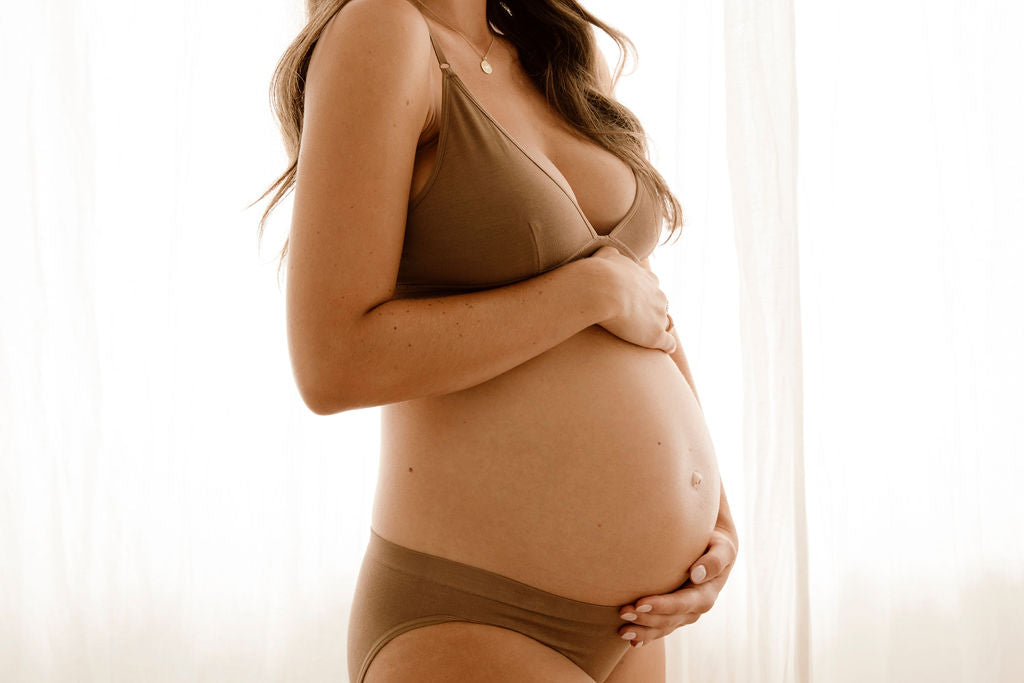 Pregnancy is such a joyous time in a woman's life, filled with great excitement and anticipation. With so many things to prepare for and plan, it can  be easy to get side-tracked by the sea of cute onesies and tiny jumpsuits and forget to plan for one of the most important aspects of welcoming a new baby, your own postpartum journey.
So, why is planning for postpartum so important?
 Once your little one arrives life becomes a flurry of nursing, newborn snuggles and sleepless nights. The time available to quickly pop down to the store to grab personal necessities becomes greatly limited.
Just like pregnancy, the postpartum journey can be is fraught with physical, emotional, and mental changes and hurdles. So, taking a moment at the tail end of your pregnancy to plan for your own postpartum needs, and purchase the self-care products you feel will best support your fourth trimester journey, is vital to helping create a smoother transition into newborn life.
Here are our top tips and most loved products for postpartum:
ENGAGE YOUR SUPPORT NETWORK
Understandably your nearest and dearest will want to visit once baby arrives. Use these visits to ask your close friends and family for support surrounding the small daily activities that won't be highest on your priority list, but will still need tending to. 
Ideas for support to ask for:
- Bring a warm meal when they visit (maybe not lasagne lol)
- Help fold a basket of washing
- A quick house vacuum
- Watch the baby so that you can take a longer shower
- Do the dishes
- Just sit and listen to how you are feeling and coping
SKINCARE TO SUPPORT YOUR NURSING JOURNEY
Mama & Bird Mama Balm is a creamy daily use balm created with nourishing natural ingredients to help soothe, condition, and protect nipples for more comfortable nursing.
Mama Balm beautifully blends the nurturing and restorative qualities of a traditional nipple cream, with the barrier protection benefits of a modern balm.  With anti-inflammatory properties, it delivers comfort to the skin, deeply moisturising for dry, cracked skin while forming a non-greasy barrier protection.
TIME TO TREAT (AND NOURISH) YOURSELF MAMA
The absolutely delicious Bare Self beautiful breastfeeding chocolate has been designed with mother and baby in mind, encouraging mother to take some time to nurture and nourish herself as she is giving so much of herself in this chapter of her journey.
Bare Self breastfeeding chocolate has been designed with the herb Blessed Thistle and also with brewers yeast. These two supplements were chosen specifically for their benefits in stimulating and supporting lactation.
Most importantly, just remember to take a small moment each day for yourself, whatever that may look like, to refill your own love tank and look after your personal wellbeing. Be it a walk in the fresh air, a visit from a good friend or a long warm bath (with a side of Bare Self chocolate), the fourth trimester is not the time to forget that you matter too mama.